Γράφει η Μαίρη Κονταρούδη - Μπαζιώνη, Οικονομολόγος Επικοινωνιολόγος.
Στις 30/9/2020 η επιτροπή της πινακοθήκης Grand Duchy of Luxembourg ανακοίνωσε την επιλογή 12 καλλιτεχνών απο τους 423 που υπέβαλαν τις προτάσεις τους και την 1/1/2021 θα απονεμηθεί στον νικητή το βραβείο των 50.000 ευρώ.
Στην συνέχεια του άρθρου ακολουθούν οι φωτογραφείες των επιλεγμένων καλλιτεχνών το έργο τους και λίγα λόγια για αυτούς.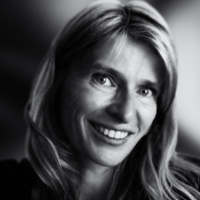 Monika Bulaj
54, Italy and Poland. Photography.
2nd entry
Self-taught
"My work concerns minorities in danger, nomads, and pilgrims. I look for places that serve as bridges located at cultural and spiritual borders, at the crossroads of forgetting minorities, relating the weakest beliefs and traditions, their fragile resistance, as well as their openness to dialogue."

Ann Carrington
58, United Kingdon. Sculpture.
Master's from Royal College of Art, London
"My sculptures tell stories with everyday objects; using a variety of found objects is a fundamental element of my work. My metallic flower bouquets form a modern-day memento mori."
"Snowball in Delft," 2020. This work was created from welded and brazed spoons and from metal cutlery. 73 x 58 x 58 cm (29 x 23 x 23 in.)

Sara Gen
48, Canada (British Columbia) & USA (California). Painting
BFA, Queen's University, Kingston, Ontario, Canada
"According to the principles of the Japanese aesthetic wabi-sabi, objects and experiences increase in beauty when they evoke a feeling of spiritual desire. These paintings also strive to offer a space for visual pleasure with objects that occupy the space in a way that blurs the signifiers of genre, art, and monuments."
"The moon woke me up fifteen times," 2020. Acrylic on canvas in the artist's frames. 155 x 485 cm (61.5 x 191 in.)

Dieudonné Gottfried Zola
23, Congo (Kinshasa). Painting
Student
"My work focuses on highlighting visible minorities, otherness, and the body and its relationship with space. The representation of the body in this duality that encompasses it; between vulnerability and vehemence."



麻由美 井上
(Mayumi Inoue)
32, Japan. Mixed media techniques
Graduate in fashion design, Faculty of Arts, Joshibi University of art and design
"As part of my approach, the hair lost by cancer patients during their treatment is collected, then woven into works of art to give it a second life. The memories of each are woven into the hair which becomes proof of existence, symbols of life."

Daniela Romanesi
44, Brazil. Photography.
2nd entry
Self-taught
"I express myself though nature macro photography. This technique represents one of my personality traits: curiosity. After taking this photo, I felt delivered from anxieties that were provoked by my husband's heart attack, which he has now recovered from."

Lionel Sabatté
44, France. Mixed media techniques
Graduate of the National School of Fine Arts in Paris
"The realm of the living as well as the transformation of material due to the passage of time are at the heart of my work. I cultivate material that carries within it the trace of a living thing: dust, ash, coal, dead skin, tree stumps…These elements are combined with unexpected material and works are thus created."



Julian Semiao
23, France. Painting.
2nd entry
Master's in fine arts from the University of Paris 1 Pantheon-Sorbonne
"Having been influenced by the raw strength of are and by the vitality of neo-expressionism and free figuration, I draw my sources of inspiration into spontaneous and engaged pop art. I'm showing my vision of a contemporary society that is constantly in motion."

Tim Smith
41, Canada (Manitoba). Photography
Graduate in Photojournalism – Western Academy of Photography – Victoria, BC, Canada
"I built relationships of trust with the Hutterite communities of western Canada over the course of the last ten years. Their culture continues to be preserved thanks to their deliberate separation from the dominant society and their system of financial self-reliance. They represent perhaps the most successful attempt at community life in modern history. The selected work is the portrait of Justin after his second day of slaughtering thousands of laying hens. The work is hard, and most of the able members of the colony must participate."

Marc David Spengler
24, Germany. Painting
Studies in communication design from the National Academy of Fine Arts in Stuttgart
"I focus on illustrations and abstract compositions. My creative approach includes creating abstract worlds via the spontaneous painting process. Each of my images is created without drawing pencil on paper, because the first sketch is generally the best and must therefore become the final image. This approach has made me both a creator and an observer."

Aiste Stancikaite
32, Lithuania. Drawing
Vilnius Academy of Fine Arts, Lithuania
"At the origin of each drawing, I decompose the image into its most basic forms in order to progressively reconstruct layers of details over the work in its entirety. By using only one color, I can escape from the traditions of realism and direct myself towards a more unconventional style of contemporary drawing with surrealist undertones."

Anibal Vallejo
22, Colombia. Painting
Graduate of Visual Arts, Antioquia University, Medellin, Colombia and graduate in Costume Creation, Colombian College of Design, Medellin, Colombia.
"I am interested first and foremost in the fundamentals of painting: color, shape, composition, movement, and area. In the selected work, the hand-embroidered drawing exorcizes my creative process that lasts for hours, for days, almost like a mantra that completes the pictorial language by giving the painting a third dimension."
"Sin Título, #537" (Untitled, #537), 2018. Acrylic and hand embroidery on canvas. 200 x 150 cm (79 x 59 in.)